We came, we saw, we GRUSKed!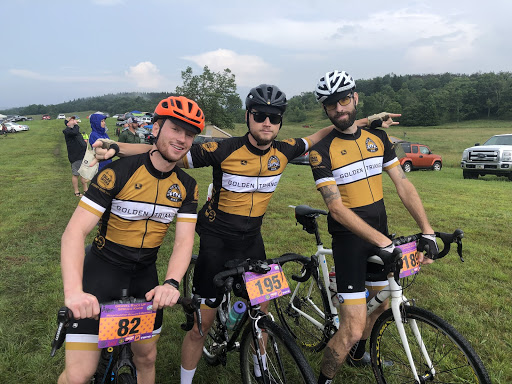 Connor, Bryan, and Ted so fresh and so clean at the start!
I've had this event on my radar for years and am so happy to finally ride it, and I couldn't ask for a  better event or crew to ride with. Gravel Race Up Spruce Knob (GRUSK) is a challenging gravel race taking riders up, down, and all around Spruce Knob, the highest point in West Virginia. We all took on the "epic" route which was 75.9 miles and almost 7,000 feet of climbing! The course features beautiful landscapes, shaded forest roads, technical gravel downhills, and lung-busting climbs- in short- our kind of course!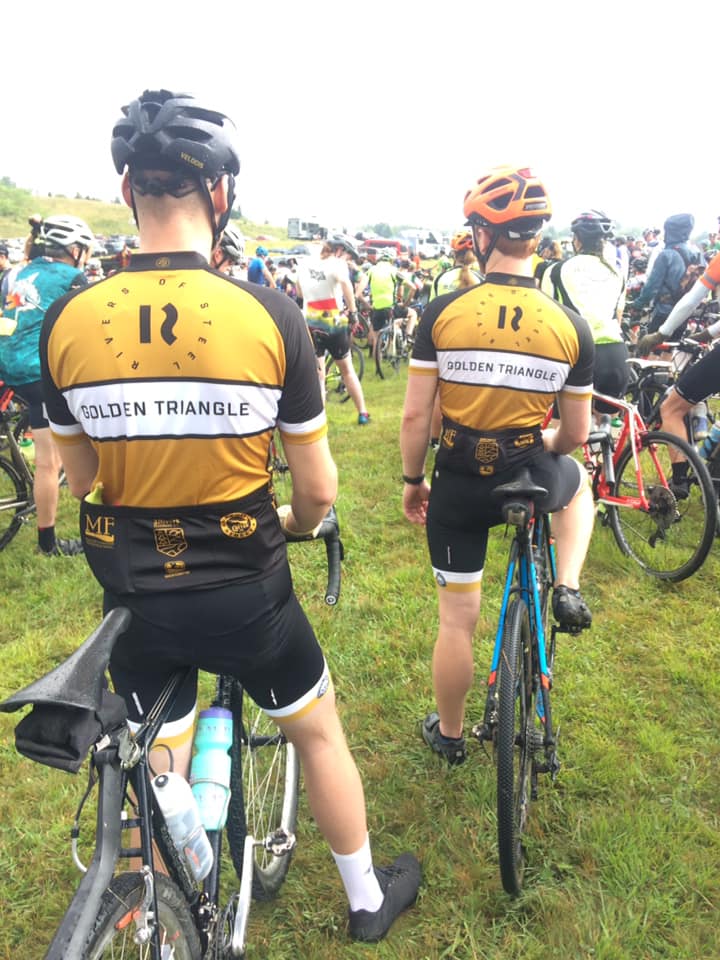 TEAM GTB came through with Bryan, Connor, and I riding strong races. New acquire, and personal spirit animal, Bill AKA Stickboy smashed his way onto the single speed podium with 3rd place, and put his newly acquired GTB "podium shirt" to good use!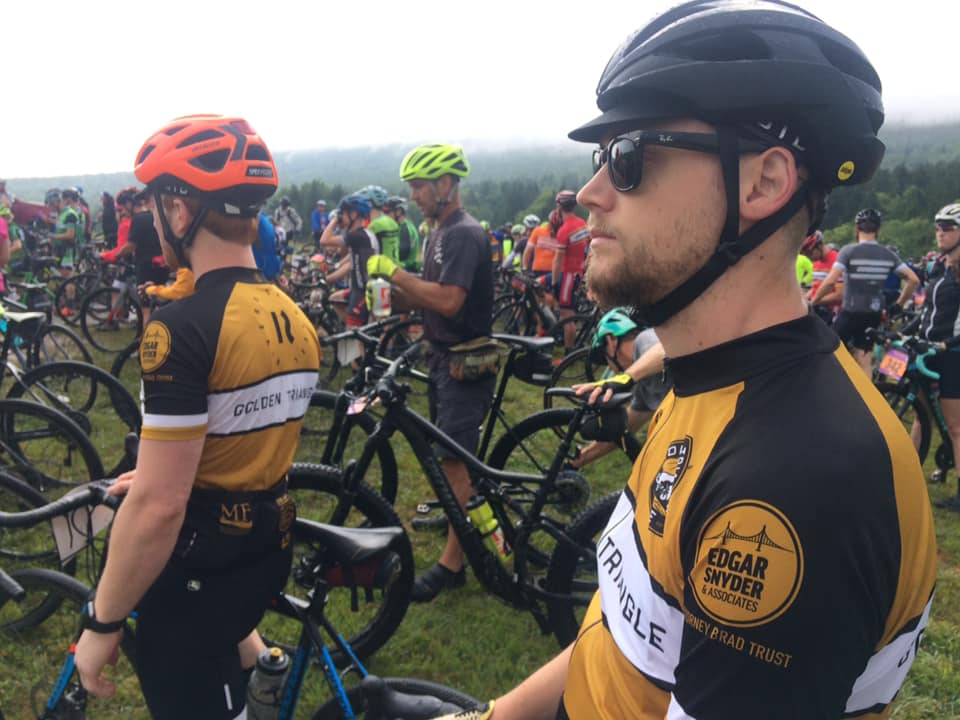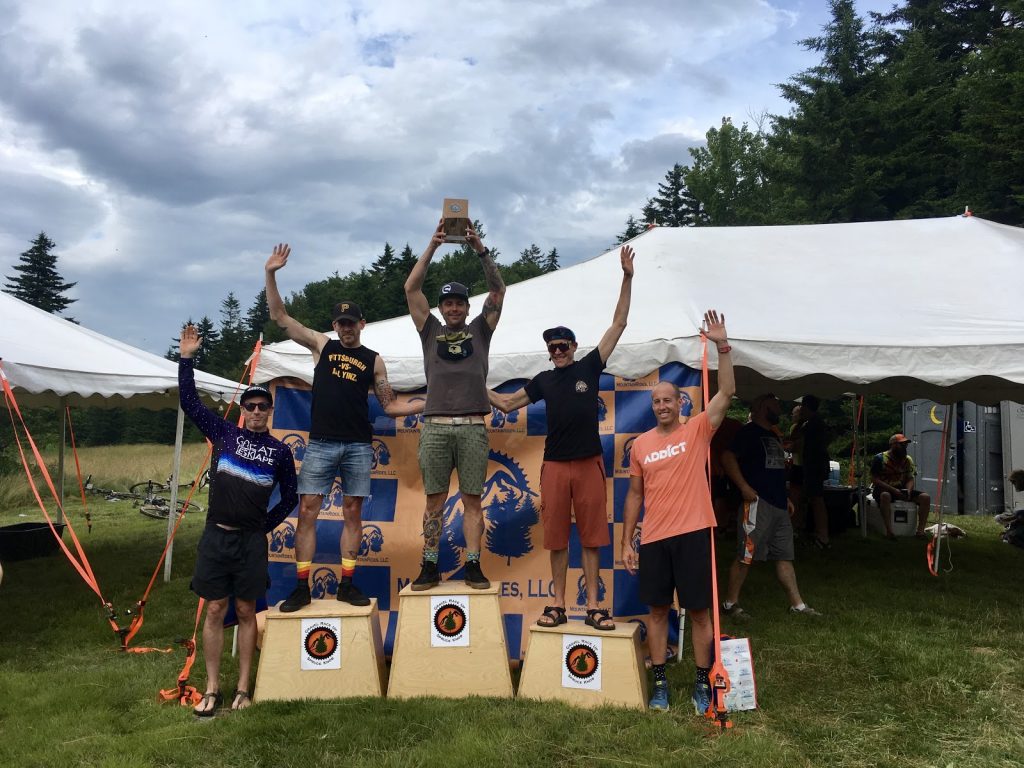 Bill "Stickboy" Westover (red shorts) is no stranger to the single speed podium!
For myself, my computer died, I had no GPS, and forgot to turn on Strava, but thanks to the well-marked course (and helpful volunteers!), I had no problem finding my way! 
To quote Ayrton Senna, "it was pure racing." I just rode as hard as I could till someone told me I could stop. I rode hard and I felt good even while feeling, occasionally, really bad. I felt the culmination of all my riding coming together and was satisfied that I could give it all I could.  No one on the team had any mechanicals or "notable" crashes- though I went a little sideways in a muddy rut. I spent much of the day chasing down or pacing with my teammate Connor who pulled away for an 18th place finish- I rolled in shortly afterwards at 22nd. Bryan came in a bit behind us, but in his defense, he stopped to take some epic photos and to help another rider adjust his derailleur- what a guy!
I think I can speak for the whole team when I say we can't wait for our next gravel race and the next running of GRUSK! Learn more about GRUSK here!

Thanks again to our team sponsors for making it all possible: 
​ Rivers of Steel, Edgar Snyder & Associates​, East End Brewing​, Maggie's Farm Rum​, 3 Rivers Outdoor Company​, Gasoline Street Coffee Company​, Daniel Gurwin Design, and Spirit​ Hall!  
Want to try gravel riding yourself?  Come rent one of our Kona Rove Gravel Bikes!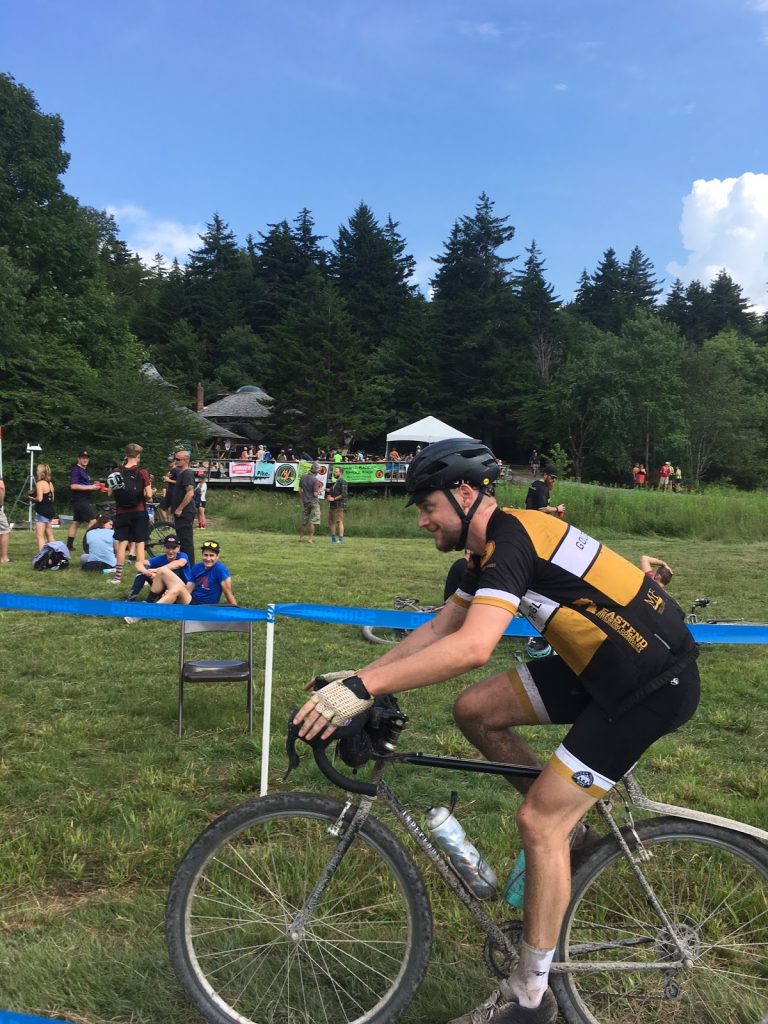 Bryan brings it home!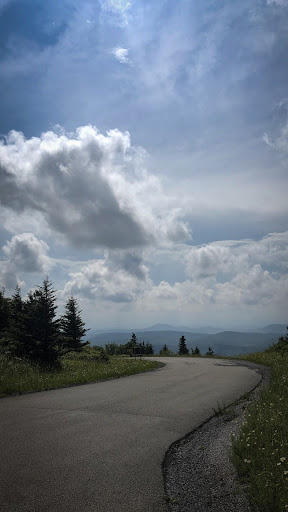 The view from the top- Spruce Knob!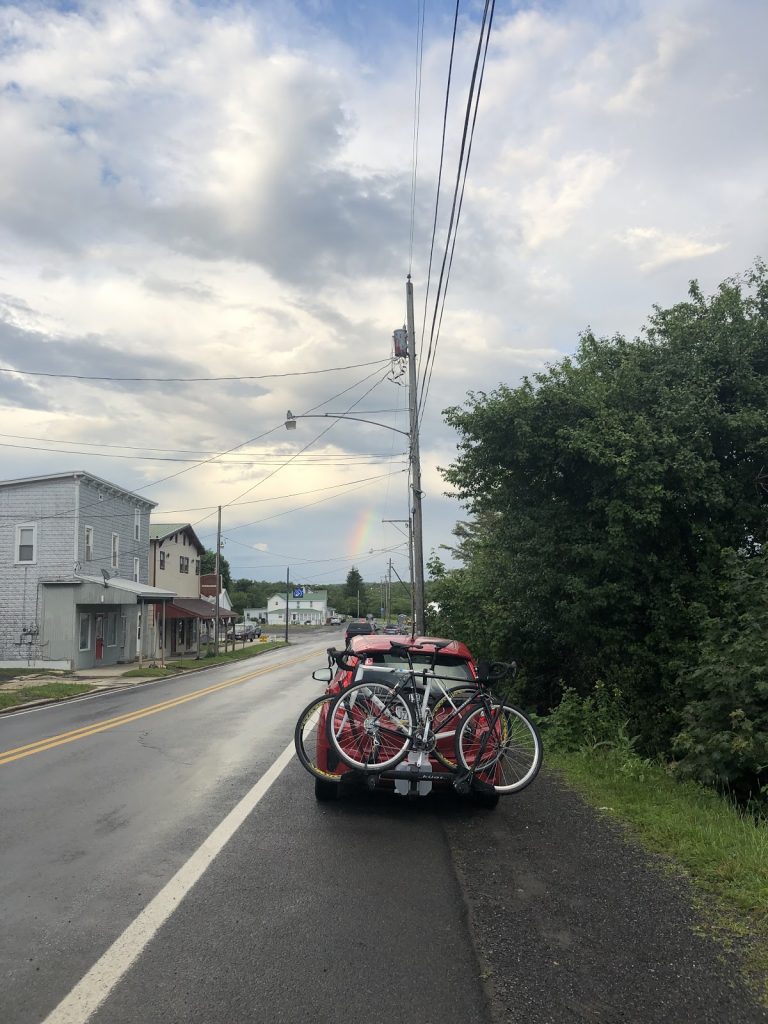 Team car makes a dinner stop in Davis, WV.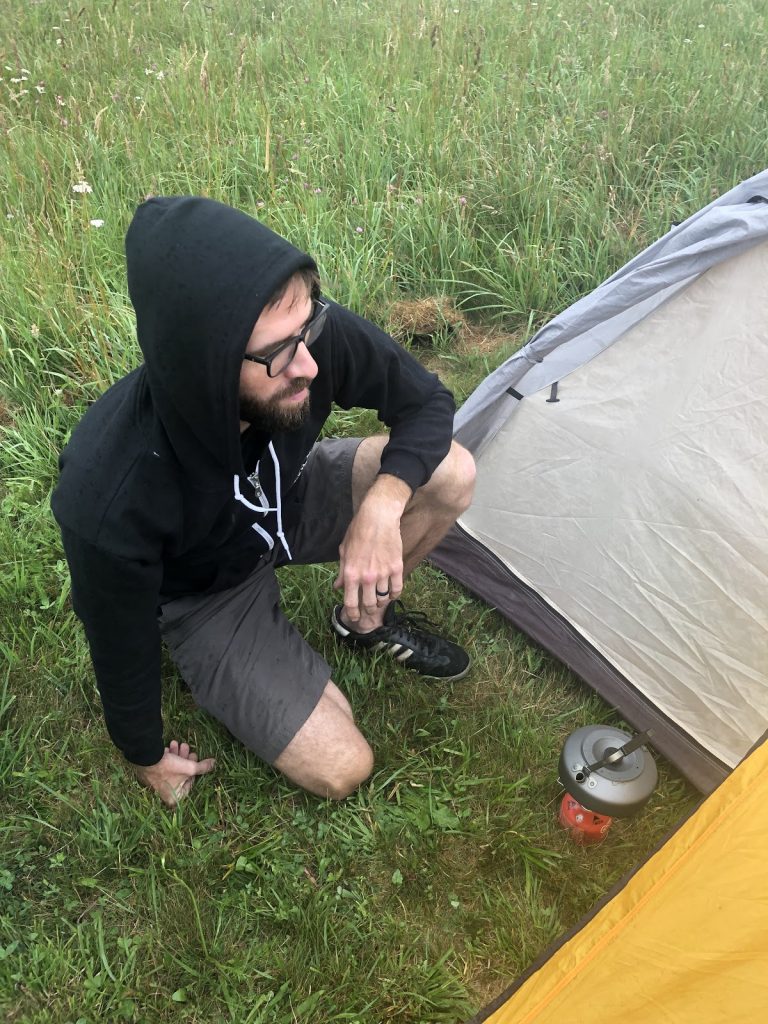 Making coffee in the rain, an auspicious start to a day of gravel racing!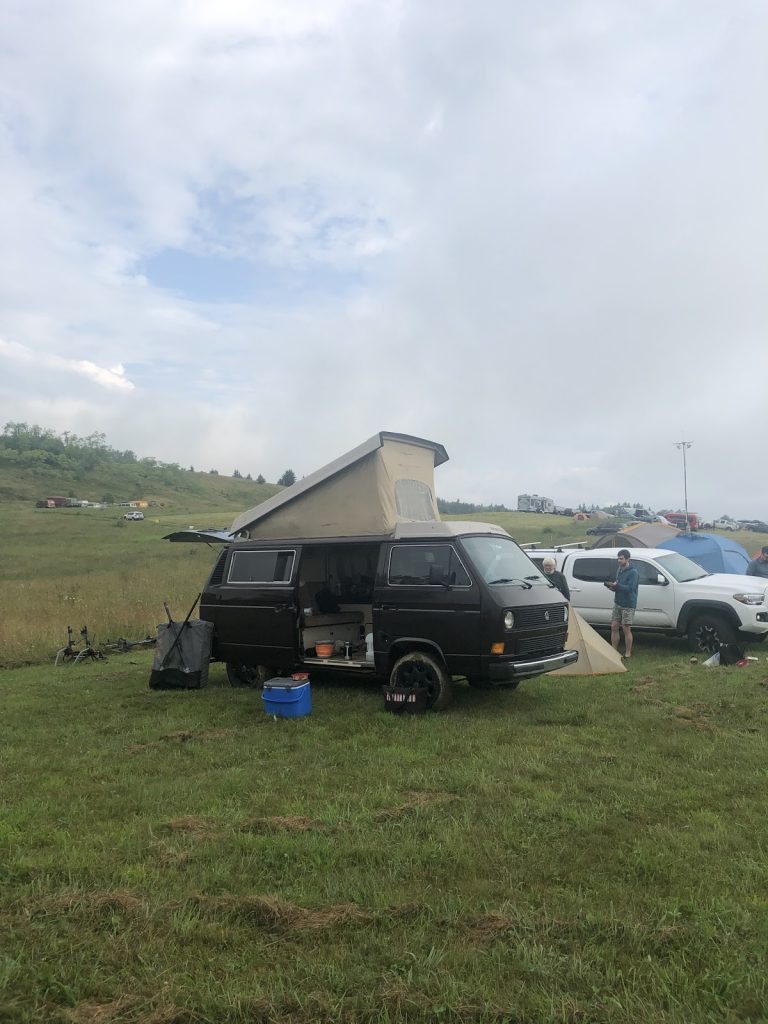 Team car envy at the campsite!